Who Should Take Tamiflu for Flu?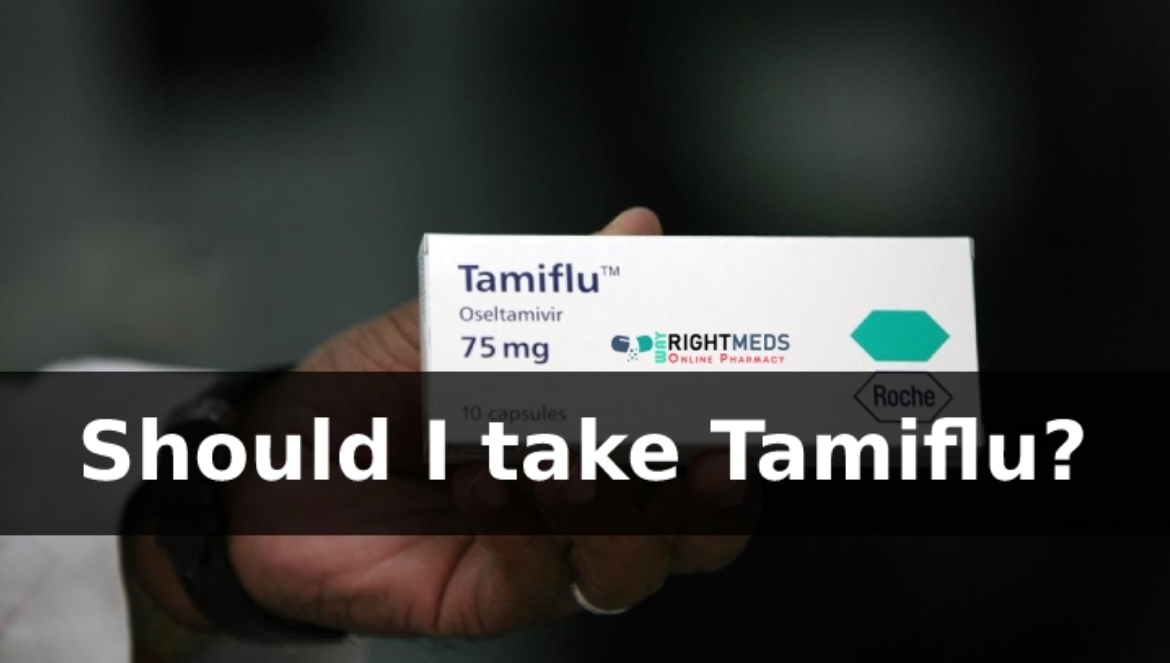 In 2018 the regular flu season worsened, and people got hospitalized in far greater numbers than usual. With the influx of flu patients, the CDC advises everyone to take the flu shots, but it typically takes two weeks for the flu vaccine to be fully effective.
Due to the increased number of flu patients, many areas suffered shortages of prescription antiviral meds like Tamiflu, which can ease flu symptoms and prevent illness from worsening. The drug manufacturer and CDC ensured the public about having enough supply of the drug to reach everyone. Among all this, some people started reporting unusual side effects for Tamiflu.
These symptoms included seizures, self-injury, and severe hallucination among children who have consumed this prescription medication.
It is not clear whether Tamiflu was causing suicidal behavior, or it was the flu itself. The drugmaker, manufacturing Tamiflu, noted that hallucinations, delirium, and odd behavior are also flu symptoms. They said they were closely monitoring the situation.
The FAD said that side effects were not prevalent, and it was not clear whether the flu virus or Tamiflu was the culprit behind the unusual symptoms. FDA also noted that severe side effects might occur after taking Tamiflu, but they can even happen in people who didn't take this drug.
How Does Tamiflu Help With Flu?
Tamiflu is an antiviral medication from the class of drugs called neuraminidase inhibitors. If taken in the first two days of noticing the early signs of flu, Tamiflu can reduce symptoms by attacking and stopping the virus from multiplying. Typically, it shortens the time you remain sick by one day.
Antivirals don't cure the flu in the same way an antibiotic drug can eliminate strep throat, but they are still useful. Unlike antibiotics, Tamiflu doesn't clean the "good bacteria" from the digestive system.
Tamiflu is far less likely to cause side-effects. According to experts, when using antiviral drugs, there is also less chance of breeding drug-resistant "superbug."
Who Should Take Tamiflu?
Though there were reports of unusual side effects, Tamiflu is safe to take if you have flu. People with a high risk of severe flu complications can significantly benefit from using antiviral medication. For some, Tamiflu can mean the difference between a mild illness or a severe flu case.
CDC advises treating pregnant women sick from influenza with an antiviral because they can develop more severe symptoms.
CDC also advises giving Tamiflu to:
People at risk of severe complications due to immune system weaknesses
Children under two years of age
People older than 65 years of age
People with asthma, heart disease, or diabetes
Morbidly obese people
Nursing home residents
Typically, people who are not at a higher risk of flu complications don't require Tamiflu treatment. However, for the high-risk individuals, the CDC advises not to wait. It is better to consume Tamiflu just in case the viral infection might get severe.
CDC advises dispensing Tamiflu to nursing home residents if any flu cases show up because of their vulnerability to the flu.
CDC says that healthy people can also take Tamiflu if someone in their family has flu. However, a doctor might prescribe a lower Dose of Tamiflu to help protect a healthy person against the influenza virus.